Almighty Storm-C1P
$56999

$569.99

Save $200
Tax included.
---
---
Traveling to and from the lunar surface
Enjoy maximum performance range and speed

45 km long adult electric scooter with battery life

Super 500W motor, 48V 13AH high capacity battery, the maximum speed is 50km / h, the shooting range is up to 40-45km

the climbing angel is less than or equal to 15 °, the maximum load 150 kg, 3 speed modes for electric scooter with seat (25 km / h, 35 km / h, 50 km / h)

Double shock absorption system
10 inch pneumatic tires can better adapt to various types of roads, and have excellent shock absorption performance

The front and rear wheels as well as the seats of the c1 pro adult electric scooter are equipped with spring shock absorbers to improve stability and riding comfort.
Double brake to fold the all-terrain scooter
Drum brakes for the front wheels + disc brakes for the rear wheels. Two types of brake designs that are not only reliable but also responsive.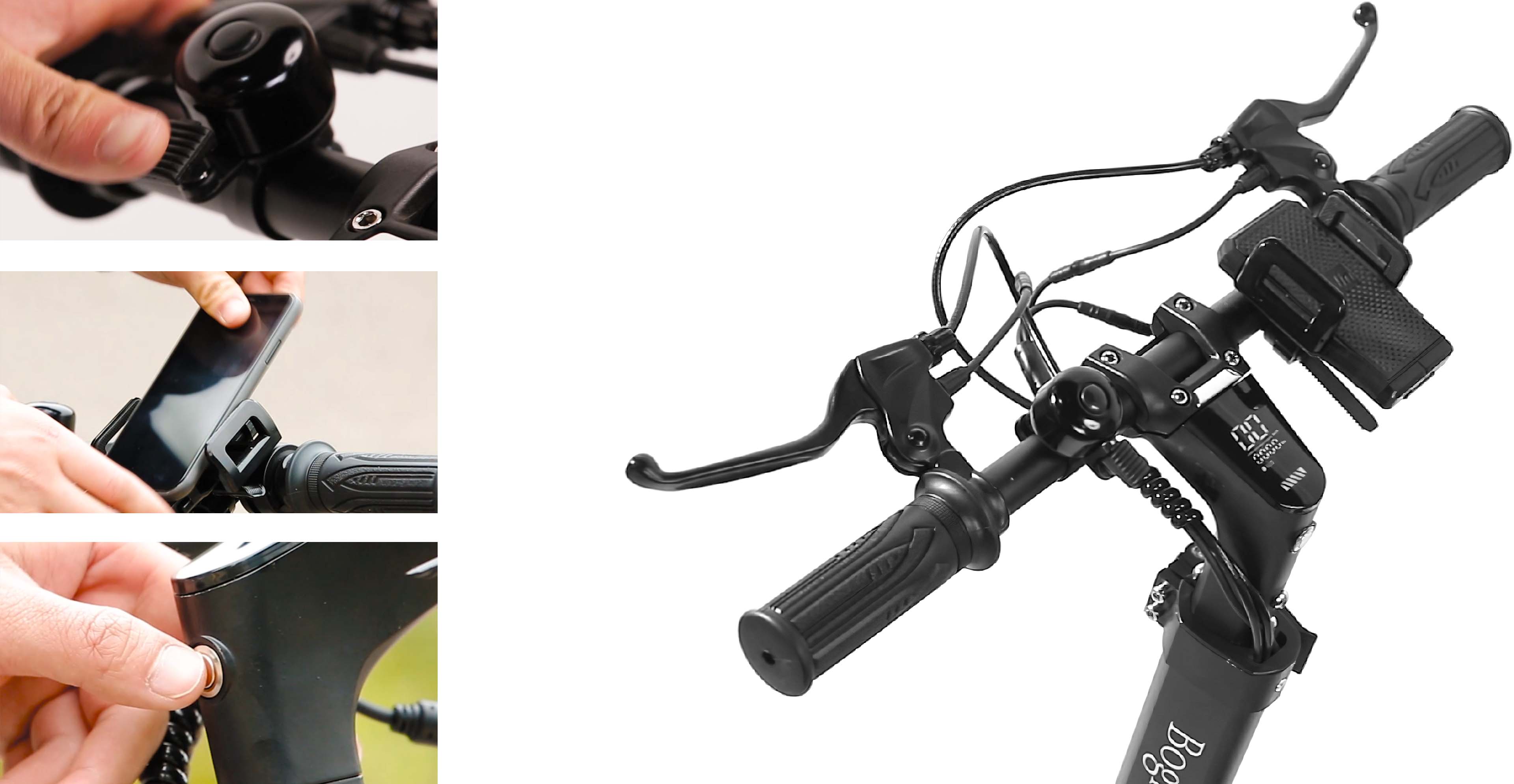 After power on for 5 seconds, short press the power button to switch between different speeds.
Apply power after holding the brake lever. Do not release the brake lever after applying power. At this point, turn the handle

throttle throttle three times continuously and release the brake lever to activate the cruise function. Likewise, the cruise function can be canceled.
Performance parameter :
Brand:Urbetter
Color:Black-C1 Pro
Handlebar type:Adjustable
Number of wheels:2
speed:50KM/H
Wheel size:10 Inch
Battery power:48V 16Ah
Charging time:5-6H
Wheel type:Pneumatic
Brake style:Front braking+rear braking
Battery mileage:45KM
The includes:

1 * adult electric scooter

1 * charger

1 * tool kit

1 * user's manual

1 * seat

1 * Mobile phone holder